2016  |  two persons  |  ten weeks
Me and 
Max Sandgren's
 bachelors project. A project where the aim was to look into the possibility to design an anchor made out of aluminum, and preferably aluminum extrusions. A material that was well known for the collaborating company, boat accessory specialists, 
NOA Aluminium
.

With the characteristics that comes with Aluminum 5083, the total weight of the anchor is halved, whi
le the risk of yie
lding remains almost as low, compared to the often used steel alloys. This significantly simplifies the handling of the anchor, in the water as well as in the boat. 
By using sheet metal in multiple parts instead of a one-piece casted ditto, the anchor could be designed for easy user assembling and -dismounting. Making storage, transportation and manufacturing more effective.
Thanks to the two angled slots on the blade and the aluminum extrusions that attaches the arms, the construction locks in place by three simple screws.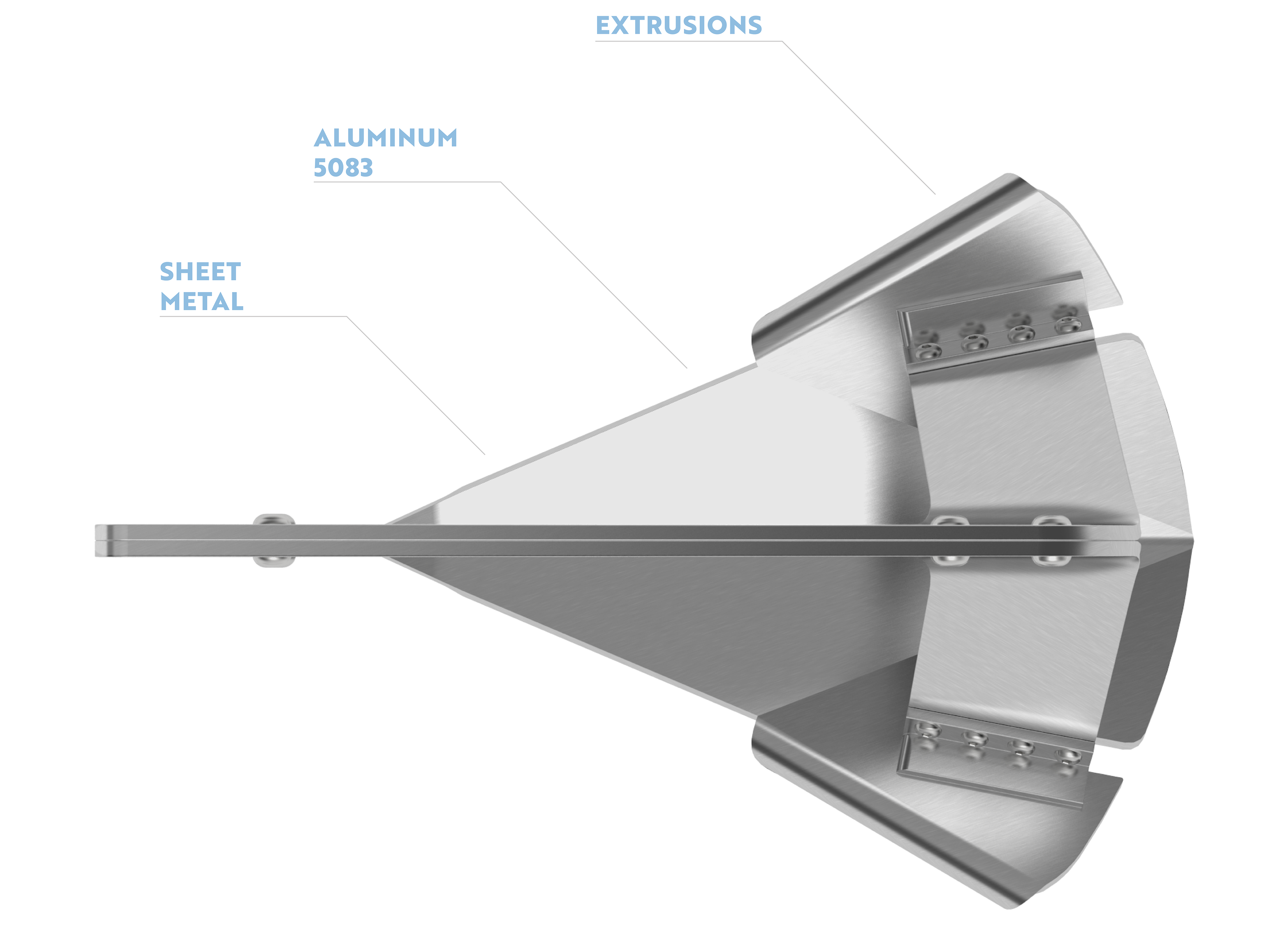 The curved tip and the optimized point of towing allows the anchor to dig into the bottom in which the user intend to fix. A function that is enhanced by the wings of the blade that stabilizes the downward motion.

Extensive brainstorming and testing on how to attach the arms to the blade led to the solution on using a third part within the construction. This allows for the anchor to be strong and robust while still easy to disassemble for storage.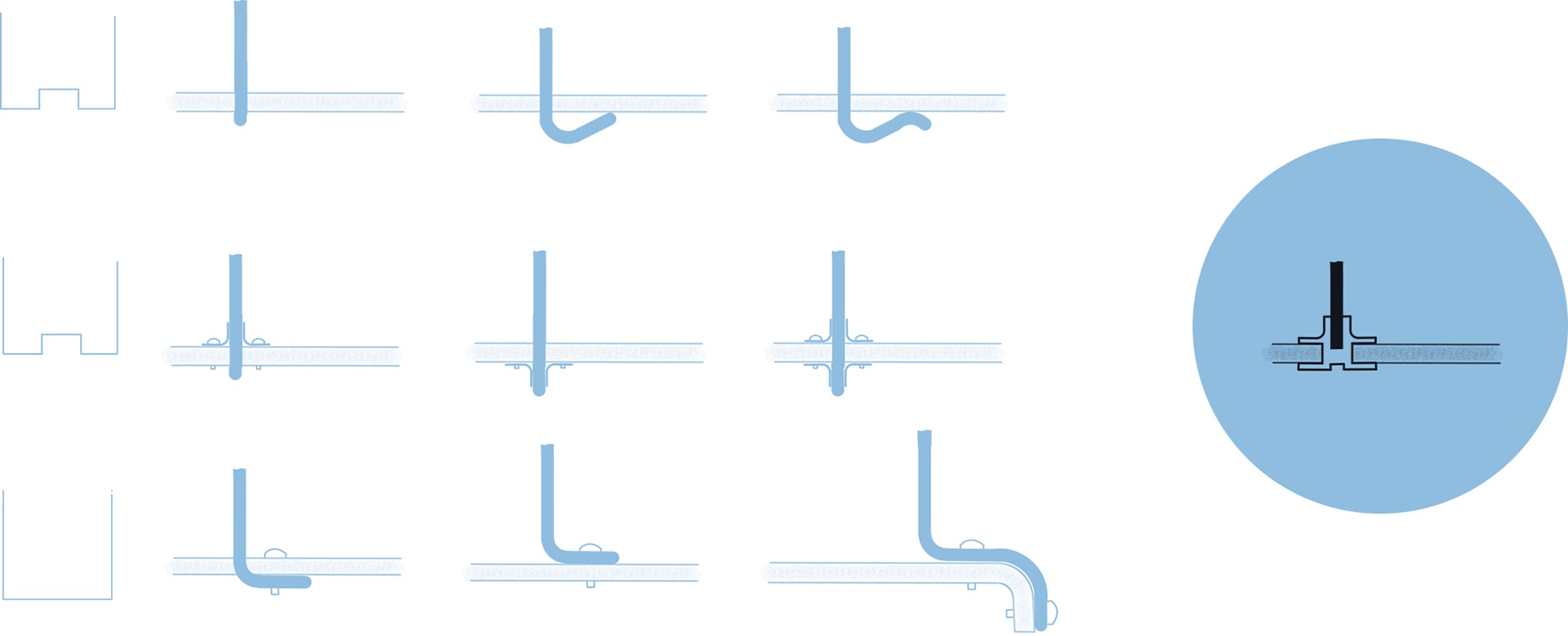 SCALE 1:2 - PROTOTYPE TEST