Östersund
born industrial design engineer, living in
Stockholm, Sweden
. Currently working as an UX designer at Freespee.
Email: adam.o.nordstrom@gmail.com
Phone: +4670 64 74 859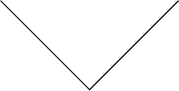 UX and UI Designer
Freespee, November 2018 - now
Freelance Designer
June 2018 - November 2018
Freelance visual design work. Including graphic- and web design.
Master Thesis Project
Codemill, January 2018 - June 2018
My master thesis project that intended to further develop the interactive video product Smart Video. The outcome is destined for the companies in need of Smart Video as a service. With Smart Video's technology and main idea as a foundation, the final concept can be seen as a premium service built to streamline the experience for the three user groups; developers, operators and customers.​​​​​​​
Administrator
Peab Asfalt, April 2011 - August 2018
Additional positions: traffic organizer, lab technician, machine operator.
Industrial Design Engineering (M.Sc.)
KTH, Royal Institute of Technology, Stockholm
Industrial Design (Exchange program)
Iowa State University, Ames, IA, USA
Design & Product Realisation (B.Sc.)
KTH, Royal Institute of Technology, Stockholm