2017  |  
two persons
 |  one afternoon
The avalanche rescue system company
Recco's
new technology made it possible to search large areas much more efficient than before. This meant that you now, by the use of helicopters, could search for missing people not only buried underneath the snow, but also when they were to find themselves lost in nature. This provided the company with the opportunity to manufacture and sell reflectors separately, and not only sewed into outdoor garment. 
The scope of this project was to design these reflectors.
The concept intends to, besides the most obvious reason to save lives, raise awareness within the foreseen user group. This is something that is done by highlighting the reflector instead of hiding it. Turning it into a subject of conversation among future users. 
The idea is reflector that can be attached on one of the backpack's many straps. 

A simple design that emphasizes the company's strong brand contributes to the confidence that surrounds the concept.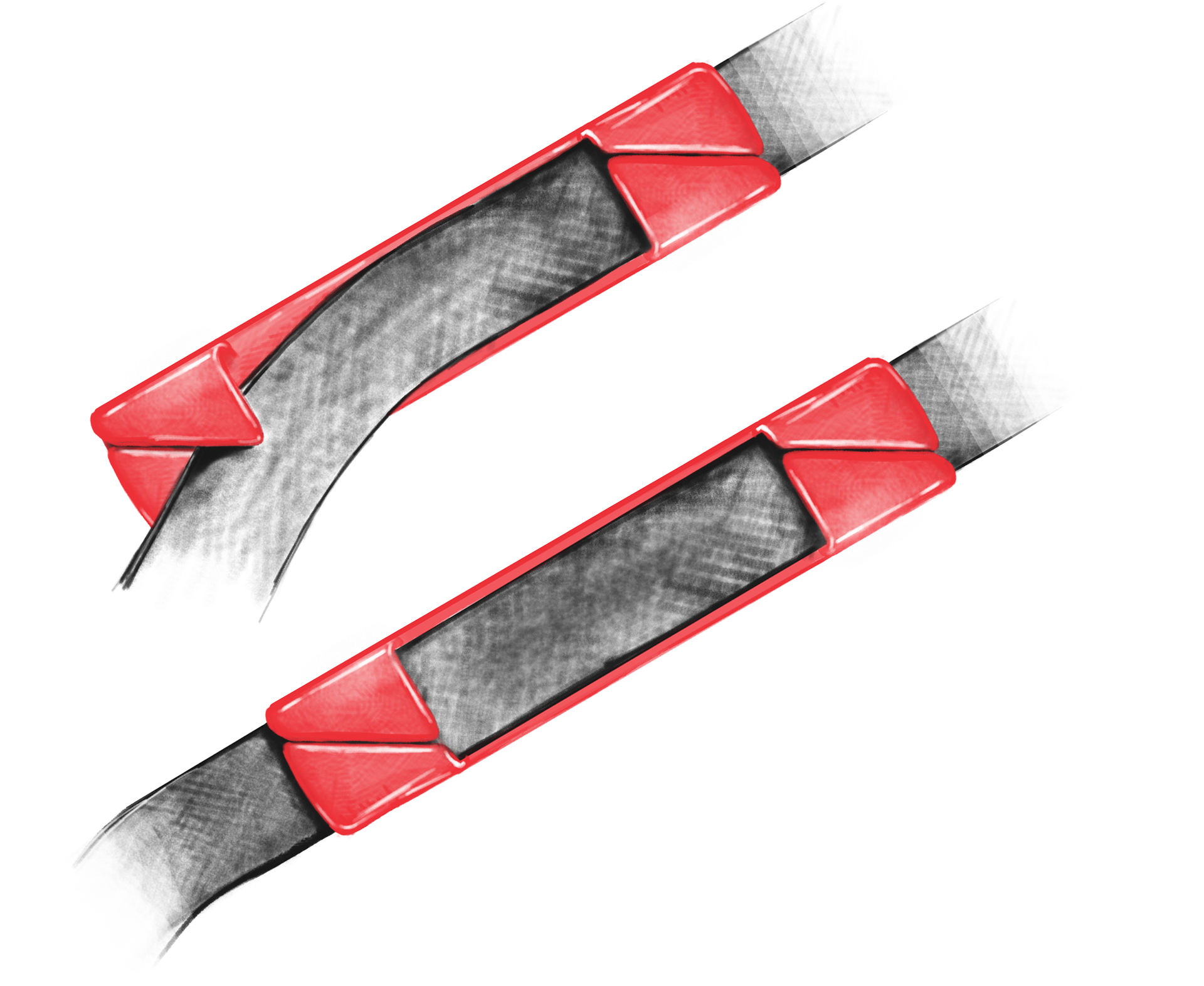 The simple shape of the product makes it easy to understand how to attach the reflector on to the gear. By lifting the edges and inserting the strap, the reflector locks in place. 

There are many advantages in only using one material. The manufacturing process is easier and more efficient than if several materials were combined, the durability is higher as there are no weak joints and the actual function of the product is more obvious.